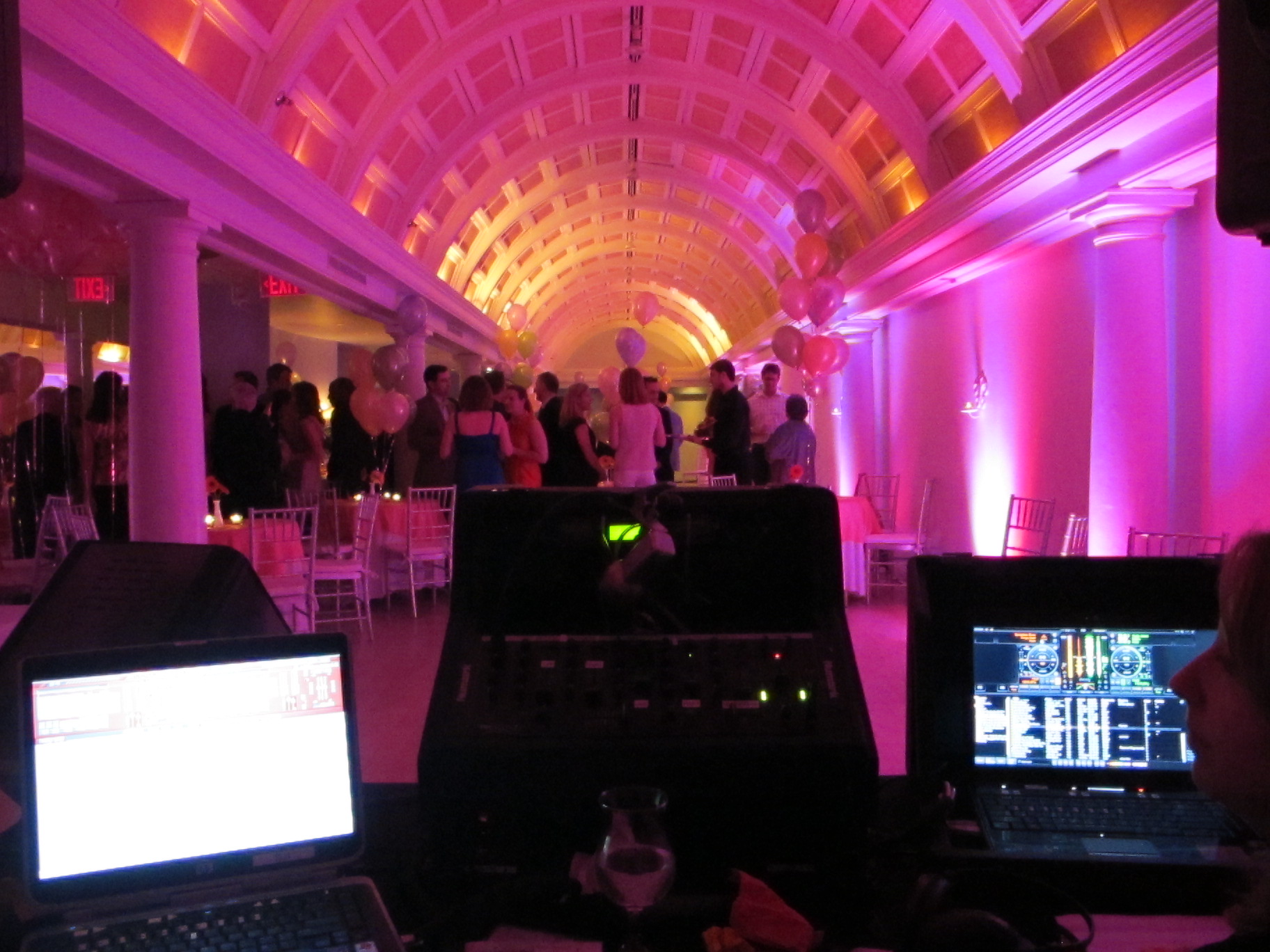 | | | |
| --- | --- | --- |
| Please like us on facebook | | |
| | | |
| | | |
| | Wedding Wire Reviews | |
Song Library - Request a Google Sheet of 30,000+ songs with ratings!

The Tasteful Alternative
- Recommended by Top Venues, Vendors and Caterers for more than 35 years
- Completely Current, Classic & Digital
- Create your own Playlists. Spotify friendly.
- Your own personal BOK Doc Google Sheet for planning your event
- iPods Welcome
- Pro Musicians for Ceremonies & Cocktails
- Lighting
- Projectors & Screens for your montage
- Reasonable Rates
- $2,000,000 liability insurance
- National Association of Mobile Entertainers member
- Licensed in New York State since 1990
Get a quote and check availability
Our Mission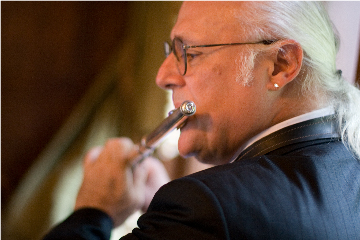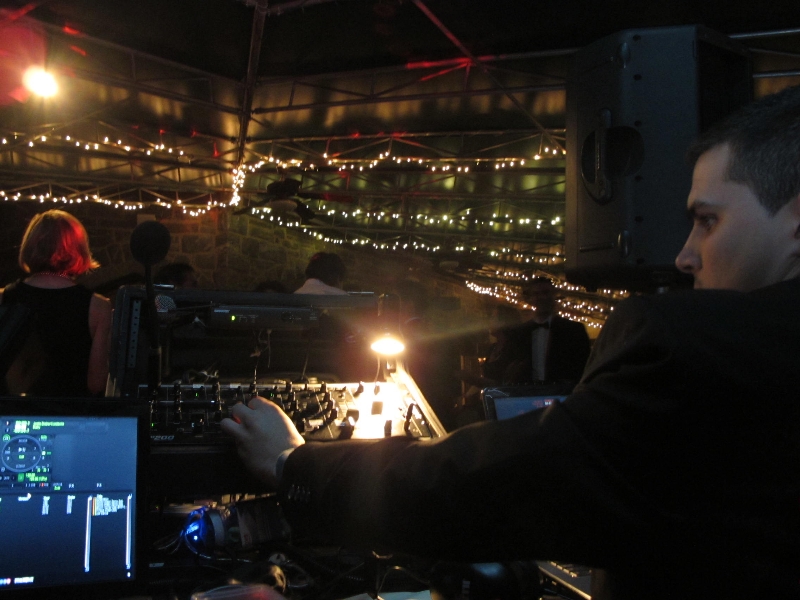 To provide you with the most versatile musical entertainment and lighting for your events. Whether your event is sophisticated or casual, BOK Music is your one-stop-shop for DJs, Jazz Groups, Chamber Ensembles, Soloists, Audio and Lighting in the New York Metropolitan area.
Versatility is our forte! BOK Music.com can provide all of your favorite music from Bach to Hip Hop performed either live or by DJ, iPod, CD or mp3! Ask us about musicians alternating with DJs at very reasonable rates!
From the earliest plans to the last minute details, we work with our clients very closely.
We boast a range of talent from DJs to Jazz and classical musicians, making it easy to create the right combination for any event. Most of of our musicians are graduates of Julliard, Mannes, Manhattan and other fine conservatories. Many perform professionally on Broadway, in recording studios and with world class acts.
BOK Music provides a wide range of audio, video and lighting setups to enhance the sound and look of your event.For any event or party, our entertainers are the most professional, versatile and reliable available. After entertaining more than 100,000 guests from all over the world, we know how to handle any crowd.
Those who want the best music, the widest variety and the most reasonable rates, prefer BOK Music.
---
Company Profile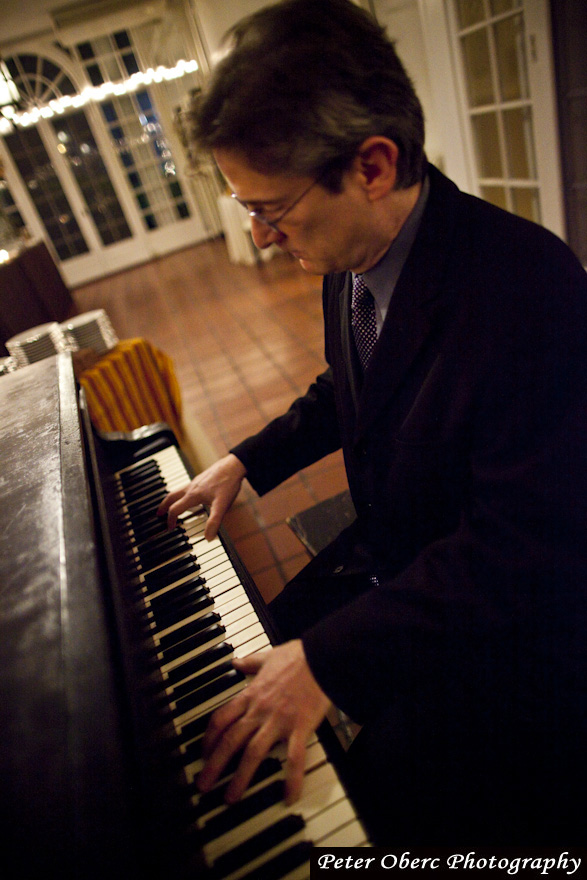 BOK Music has been providing music entertainment under the management of founder, pianist and DJ Brendan O'Keefe. Our DJs, Jazz Groups, Chamber Ensembles and Soloists have entertained over 15,000 events ranging from corporate parties to weddings. Our audio and lighting equipment feature the latest and most reliable technology, fully backed up to assure that your event is protected from unexpected glitches. Our vast music archive is kept current weekly by Radio Programming and Management Inc.
We are flattered to be recommended by many fine establishments including:
American Bistro, Crestwood, NY
Bear Mountain Inn, NY
Bonnie Briar Country Club
Caperberry Caterers, White Plains, NY

Crabtree's Kittle House, Chappaqua, NY
Charlotte's Restaurant and Caterers, Millbrook, NY
Cheshire Tree Floral Designs, Mount Kisco, NY
Coveleigh Country Club, Rye, NY
The Field Club of Greenwich, CT
The Harmonie Club, NYC
Indiana Market Caterers, NYC
Jean Jacques Culinary Creations - Colonial Catering
Manhattanville College, Purchase, NY
Mount Gulian Historic Site
The National Arts Club, NYC
Peter Oberc Photographers, New Milford, CT
Sam's of Gedney Way, White Plains
and other fine locations and caterers.
Brendan,
Thank you! I can't say enough great things about your company and the service I received for Chris and my wedding. The DJ and MC were absolutely amazing!!! They took everything that I sent you ahead of time and combined that with their expertise to create a fun, energetic, seamless party for us and our loved ones. It fit Chris and my style absolutely perfectly. I couldn't have designed a night better than the one we had. An amazing thank you to your staff who were relaxed, fun, attentive and always responded appropriately to the vibe of the party and our wishes as well. Not an easy job for sure, but they made it look that way! It feels so great to not have to micro-manage something and yet have it turn out so well down to the very last detail. We were only disappointed that our venue wouldn't let us party long into the night! Thank you so very much for giving us such an amazing experience. I am so happy that I trusted Linda (who referred me) and put my faith in a company I knew very little about. It couldn't have worked out better! I do sincerely hope your staff enjoyed themselves as well because they certainly seemed happy to throw us such a rockin' party!
Thank you again and please pass along my appreciation to your staff! I hope that I have the opportunity to work with you again or at least refer you to someone else in the NY area. I know for sure they would not be disappointed!
~E. J. Dorosz
Dear Brendan:
We truly loved the way you played the music and got our reception rocking. What we truly loved most is the way you kept building on the previous song- by that we mean how you kept playing a better song then the last one and kept people staying on the dance floor all night long. We were amazed with the ease that you transitioned from one song to another without any stops in dancing in. Introducing all of us at the beginning of the night and the ease in which you were able to pronounce the difficult names was great. What made us feel at ease was the way you reached out to us before the wedding to make sure you had everything. You and your staff helped make our wedding reception the best wedding we have ever been to. Another thing that made you stand out compared to other weddings was the way you played the piano while our cake was being cut and how you would alter the music during the courses to allow people to talk to one another.
M. Baranowski
Dear Brendan and David,

On behalf of myself, my wife, my family and all of our guests, I want to truly thank you for your services at our wedding on May 3, 2008. The music was perfect! Absolutely amazing! Your piano playing during cocktail hour was beautiful, you organization throughout the evening was flawless, and the music you played was perfectly timed and the selection was fantastic! I cannot thank you enough. I never once had to think about the music, and that made it all the more wonderful. I had several guests comment on the music and how appropriate it was. What a wonderful evening. Additionally, the way you worked so well with the management at the National Arts Club was seamless!

Of course I will recommend you to any and all my friends who are looking for DJ and/or music services!

Thank you so much for making our wedding all the more wonderful!

Chad and Erica
"I cannot thank you enough for the exceptional job you and Dave did at our wedding. From the moment you started playing the piano as our guests arrived, I just knew I was going to be so glad we had chosen you. The music for the ceremony was beautiful. I loved your guitar accompaniment at the cocktail hour. It created just the right tone. And we could not have been happier with the music you played during the reception. I especially appreciate how you walked around the room, assessing the mood of our guests to help you form the soundtrack of the evening. You did more than just DJ our wedding, you went that extra mile to make sure it was unique to our, and our guests' sensibilities. Brian and I had the time of our lives dancing with our friends and families, and people are STILL telling us how great they thought the music was! When planning this wedding, Brian and I both agreed that the music your DJ plays can make or break your wedding reception. You ABSOLUTELY made our wedding. It was PERFECT."
Dawn and Brian M.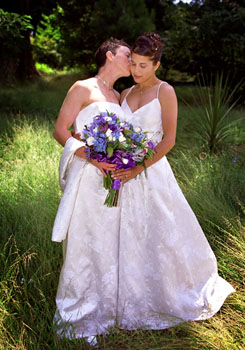 BOK Music has been providing music entertainment for LGB&T services and receptions for more than 15 years. We have had the honor of performing at recent weddings between Christine & Danielle, Matt & Amer, Luis & Tyler, Billy & Luke, Joleen & Julia, Barry & John, Michelle & Christina, JP & Robert, Erica & Laurie, Holning & Charles, David & Mark and Megan & Crista and many more.






"Making Music Timeless"




---