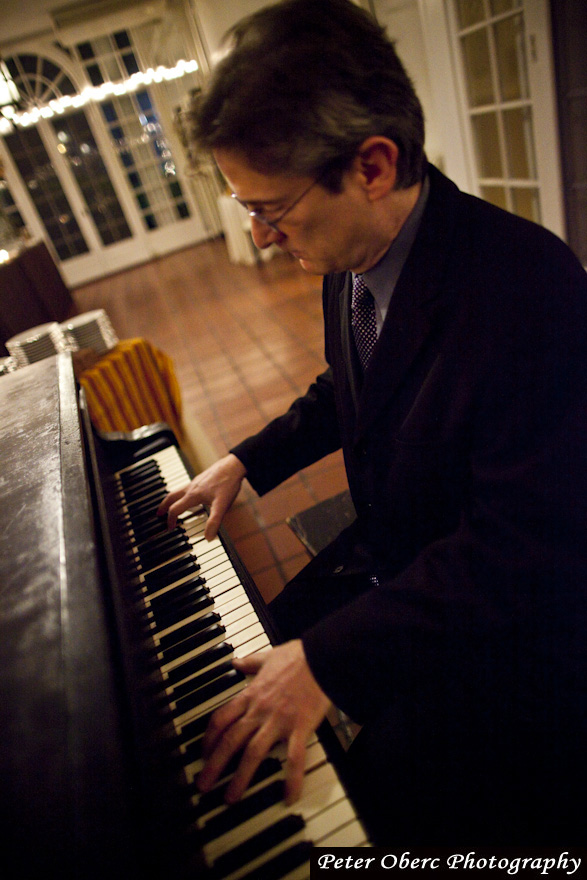 Brendan O'Keefe, BOK Music's founder, is a musician, DJ and recording/audio engineer. His music abilities include playing piano, keyboards, guitar, ukulele and bass guitar, arranging, composing and teaching all of the above. Born in Larchmont, NY, he graduated with a music theory major and piano and composition minors from Manhattan's Mannes College of Music, now part of The New School.
Before the ink dried on his diploma, Brendan moved back to Manhattan's Upper East Side and formed the legendary jazz-rock fusion band Nite Sprite with guitarist Andrew Bloch (Human Worldwide) and bassist Paul Adamy (Mama Mia on Broadway). He and Andy began churning out tightly knit tunes, composing the parts for each instrument in odd time signatures like 11/8. Nite Sprite soon became a foundry for studio musicians, catapulting young musicians into the NYC limelight, among them the renowned drummer David Weckl (Chick Corea, Paul Simon). The band performed all over Metro NYC to standing room only crowds, most of whom were musicians trying to crack the musical code.
For Brendan, earning enough to pay cab fare gave way to performing and contracting musicians for high society events including one for Liberace. He was also in demand teaching piano on the Upper East Side. From New York Magazine classifieds, he began recording demos for everyone from dog-walkers to ballerinas. Then came the birth of BOK-Music.
Like the song goes, Brendan moved out to Scarsdale. He extended BOK-Music's reach to his roots in Westchester and became the piano accompanist for the entire Scarsdale school district where his 3 children attended.
During the late 80s, the economy caused DJ gigs to eclipse live ones. Instead of beating them, Brendan joined them, took up the CD turntable and discovered that all of his prior musical training helped him become an in-demand DJ. Soon he became known as "the pianist that DJs" and vice versa.
Pointing his eye on a few classy establishments including Crabtree's Kittle House and The National Arts Club, he dreamed they would give him a listen. No doubt, you are reading this after being referred by one of the many venues or friends that wants BOK-Music to be part of your event. And, the dream continues...
Lotte Bidstrup Originally from Denmark, Lotte adds a unique flavor to the BOK family of DJs. Lotte grew up in a musical home – her grandmother was a concert pianist in Denmark and there was always music around. Her father even met The Beatles when he worked as a bellhop at a hotel in Copenhagen where they were staying during a tour.
Lotte moved to the United States in 1994 and joined BOK Music in 1997, where she quickly learned the ropes under the mentorship of Brendan O'Keefe. Lotte has a great ear for music and a talent for rallying the crowd.
Working as an event manager for a non-profit during the day gives Lotte the unique perspective of being on the 'client' side of the business, which makes her a very professional, courteous and considerate DJ.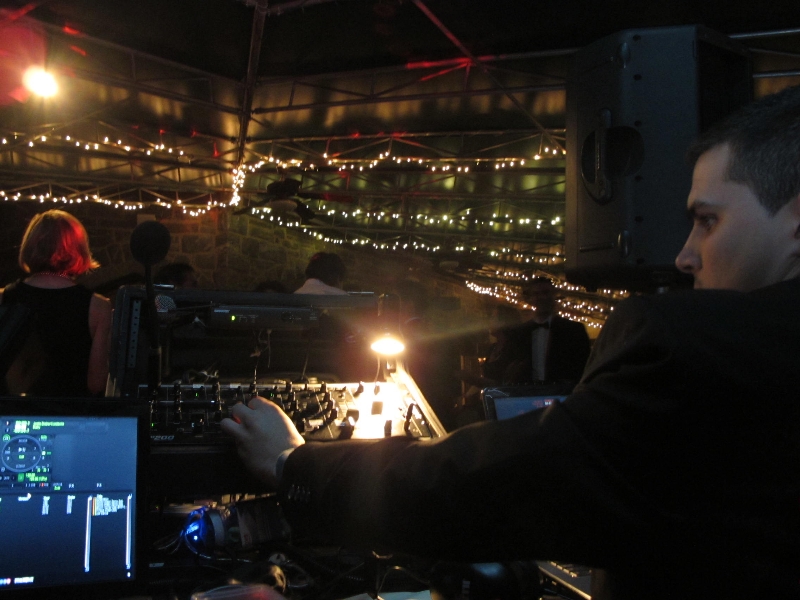 Jeffrey Malone Jeff looks forward to making the day about you. He enjoys mixing different eras and genres together to get the crowd dancing, making sure that the choices are all catered to your taste and that it is an experience you will never forget.


Jeff received a Bachelors Degree in Music Business from Five Towns College (2013) and started his career in the music industry shortly after interning at Tommy Boy Records in Manhattan. During the week, he spends his time managing Rasa Music and focusing on production and new talent.

Jeff was born and raised in White Plains, NY and currently resides in Astoria, Queens. He's has been mixing since 2011 and enjoys the excitement of every gig as though it was his first!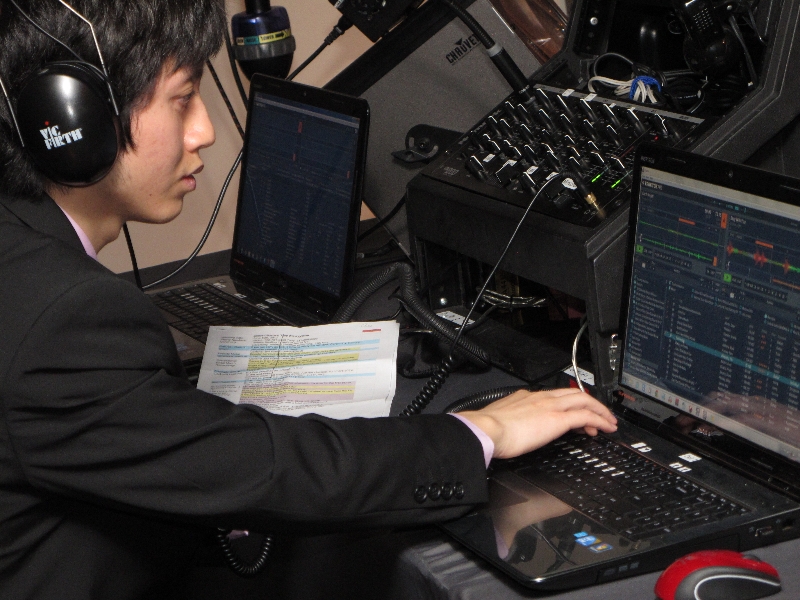 Ais Go dreads getting the question, "Where are you from?" because it's almost impossible for him to answer. Born in China, growing up in Europe, moving to New York as a teen, then having spent the most years of his life in Los Angeles, his musical influences and sensibilities reflect his eclectic background.

Ais got his start as a DJ spinning at Street Sounds, one of Los Angeles' most prominent record stores for over two decades on the famed shopping and culture hub of Melrose Avenue. Currently, Ais holds two monthly residencies in Brooklyn at Frank's Lounge and Cameo Gallery while making other guest appearances such as on Long Island's longest running online radio show for house music, Strongisland.com. He is also an intern at the record labels Liberate Recordings and Modulate Goes Digital based in New York and Chicago.
Although Ais specializes in house music, it is at weddings and social events where he truly gets to draw on his eclectic music taste. Ais believes that the most important quality a DJ can have is the ability to read the crowd, and as a wedding DJ, he is able to relish that experience each time.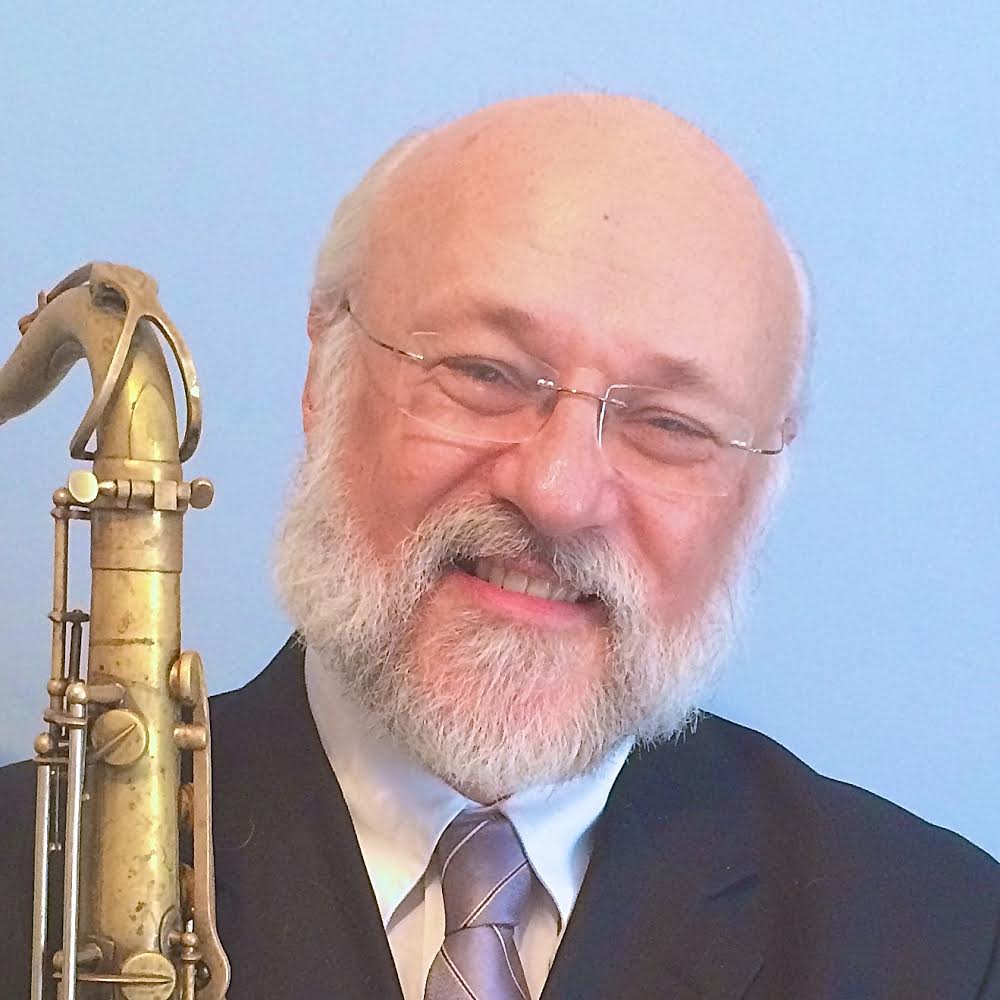 Don Haviland After several years of playing with name acts on the road, Mr. Haviland moved to New York City in 1980. Since that time he has used NYC as a home base performing locally, nationally and internationally. He has performed in numerous Broadway shows including Peter Pan, Big River, Lion King, Fosse, Saturday Night Fever, Annie, Damn Yankees, Jesus Christ Superstar, Hair and Evita, just to name a few. He has recorded in the major studios in New York performing on everything from TV soundtracks such as Sex in the City, and Macy's Day Parade tracks, to albums and commercials. If you visit the Coca-Cola museum in Atlanta you can hear him on many of those ads. His TV appearances include the Tonight Show with Jay Leno and the Today Show. He has backed up such live acts as Steve and Edie, Sammy Davis Jr., Robert Goulet, Frankie Lane, Julius La Rosa, Frank Sinatra and many bands that originated in the 50's and 60's. He has also performed with the American Ballet Theater Orchestra. Mr. Haviland is now semi-retired and enjoys playing with Brendan and BOK Music. He can be seen locally around New York City playing jazz gigs.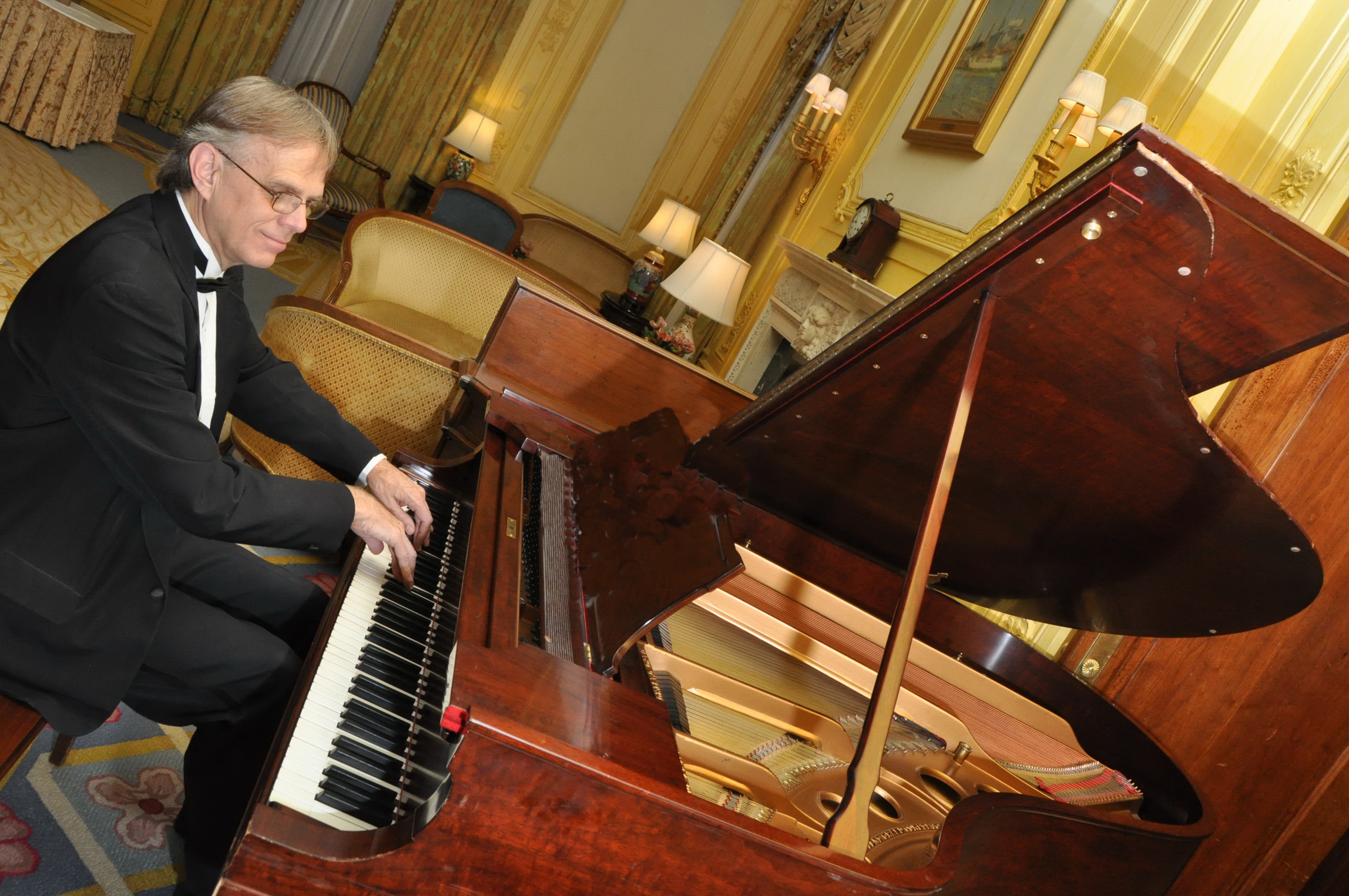 Tom Nelson is a pianist, composer, arranger and bandleader. He is a busy freelance musician, performing with some of the top jazz and classical musicians in New York City. He is also the house pianist at the University Club.
He performs all styles of music ranging from classical to jazz to rock, but is especially fond of the Great American Songbook repertoire featuring such composers as George Gershwin, Cole Porter and Richard Rogers.
Born in Logan, Utah, Tom received a Bachelor's of Jazz Studies from the University of North Texas and a Master's of Jazz Composition from the Manhattan School of Music. He has composed works for string quartet, jazz orchestra and chamber jazz ensemble, songs for soprano, violin and piano and composed for small jazz ensemble as well. Tom is also active as a Musical Director on the New York cabaret scene and works as a rehearsal pianist and dance accompanist. He lives in Manhattan with his wife and two daughters.
Tom Plays:
Nice Work If You Can Get It - George Gershwin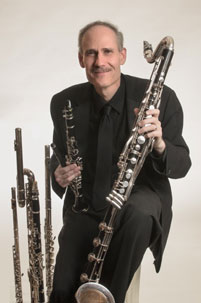 Scott Shachter has been playing his flutes, clarinets and saxophones on Broadway since 1988. He's performed in the orchestras for more than fifty shows, including Billy Elliot, Memphis, Phantom, 42nd Street, Promises Promises, White Christmas, Pal Joey, The Producers, Dirty Rotten Scoundrels, Cats, Miss Saigon, Kiss Me Kate and Jesus Christ Superstar, and is on the cast albums for Gypsy (starring Patti Lupone), The Glorious Ones, Assassins, High Society, State Fair and Romance/Romance. His love for classical as well as jazz and R & B has enabled him to perform with the American Symphony, Gotham Wind Symphony, Westchester Jazz Orchestra, Hudson Valley Philharmonic, Greenwich Symphony, Charleston Symphony, Nelson Riddle Orchestra, John Pizzarelli, Manhattan Transfer, The Temptations, Donna Summer, Gladys Knight, Chita Rivera, and over six hundred shows with the Radio City Orchestra.
Scott grew up in Philadelphia, immersed in the Philly-Soul sound, while studying with a local jazz master and members of the Philadelphia Orchestra, graduating from Temple University with a Bachelor of Science, magna cum laude. He then went to California State University, Northridge, playing lead alto in their "A" Band (first prize, Berkeley Jazz Festival, 1982), graduating with a Master of Arts, summa cum laude. He and his wife live in Tarrytown, where Scott is an active woodwind teacher and on the music faculty of the Hackley School.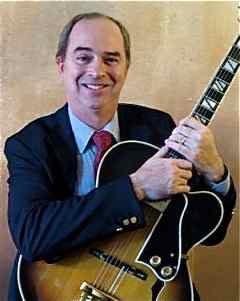 Greg Utzig Throughout his career guitarist Greg Utzig has demonstrated musical versatility. He was the protégé of legendary jazz guitarist Sal Salvador. In his teenage years Greg played with bebop giants Duke Jordon, Cecil Payne, and Eddie Bert. He went on to work with famed film actress Geraldine Fitzgerald. They appeared on the Dick Cavett Show and in Geraldine's "Street Songs" at the Roundabout Theatre.
Greg has accompanied a vast range of vocalists. The singers include Clint Holmes, Bernadette Peters, Andrea Marcovicci, David Hyde Pierce, Victoria Clark, Norm Lewis, Kate Baldwin, Neil Sedaka, Donna Summer, Barbara Cook, Frederica von Stadt, Placido Domingo, Russell Watson, Kurt Olman, Sylvia McNair, Judy Kaye, Hal Cazalet, Tommy Tune, Cab Calloway, Eddie Fisher, Mitzie Gaynor, Julius LaRosa, Jo Sullivan, Connie Francis, Anthony Newley, Dinah Shore and Jane Olivor.
Greg was last seen on Broadway in Follies. He was the original guitar player for The Scottsboro Boys, Ragtime (revival), Guys and Dolls, Curtains, A Three Penny Opera, Fiddler On The Roof, Big River, Oklahoma, Tom Sawyer, Miss Saigon, Ragtime, Side Show, Steel Pier, Gentleman Prefer Blondes and Shenandoah.
He has played with the The New York City Ballet, Kirov Ballet Orchestra, the New York Philharmonic, the American Composer's Orchestra, the American Symphony Orchestra, the Brooklyn Philharmonic, the Long Island Philharmonic, Eos, Dardanus, Saint Luke's Chamber Orchestra and the New Haven Symphony.
Greg's television credits include appearances on Legally Blond-The Search for Elle Wood (MTV), Martha Stewart, Regis and Kelly, Today Show, Late Show With David Letterman, Good Morning America, and the Dick Cavett Show.
Greg's recordings are Dessa Rose, Fiddler On The Roof, Hair, Oklahoma, Ragtime, Spitfire Grill, Side Show, The Land Where The Good Songs Go, Steel Pier, Gentleman Prefer Blondes, Loesser by Loesser, Frank Loesser Revisted and Richie Iaconna's "Bad Little Big Band. He has recorded albums with Karen Mason, Laurie Beechman, Sam Harris, Barbara Cook, Jeff Harnar and Twiggy "
One musical constant throughout Greg's career has been jazz. He has worked with Brazilian pianist Dom Salvador, Marty Morrell, Dave Liebman, Calvin Hill, Harvey Schwartz, Mark Helias, Sal Nestico, Pete Yellin, Brian Torff and Charles Earland.
Testimonials - Read and Listen